It's somewhat difficult to believe that 2018 is almost over and with it so many great memories we had the chance to experience. The team of iGreet worked hard to deliver yet another meaningful year, full of countless beautifully-created greeting cards to the many devoted clients. We reached great milestones, worked with incredible artists, designers and teams that keep making our dreams come true. We, at iGreet, are proud of each and every one of those people who helped us throughout the year and pushed us further into becoming one of the most instantly-recognizable and unique augmented reality card studio in the world.
To all the fans who keep supporting our greeting cards and to each and every person who made their creation and delivery to the people possible, we want to say one huge "Thank You" and that we are immensely proud and happy to be surrounded by such positivity and dedication.
Just as we have so many people to say "thank you" to, we are sure that all of you have someone you are grateful to have and who blessed your year with their presence. We, at iGreet are famous for our variety of augmented reality cards and since we're talking about gratitude and being thankful to someone, we wanted to make sure you see our "Thank You" cards and experience a unique way of showing how much someone meant to you. With those cards, we are also saying "THANK YOU" to you – our amazing fans and friends who support us and our goal.
"Thank You, You're Awesome"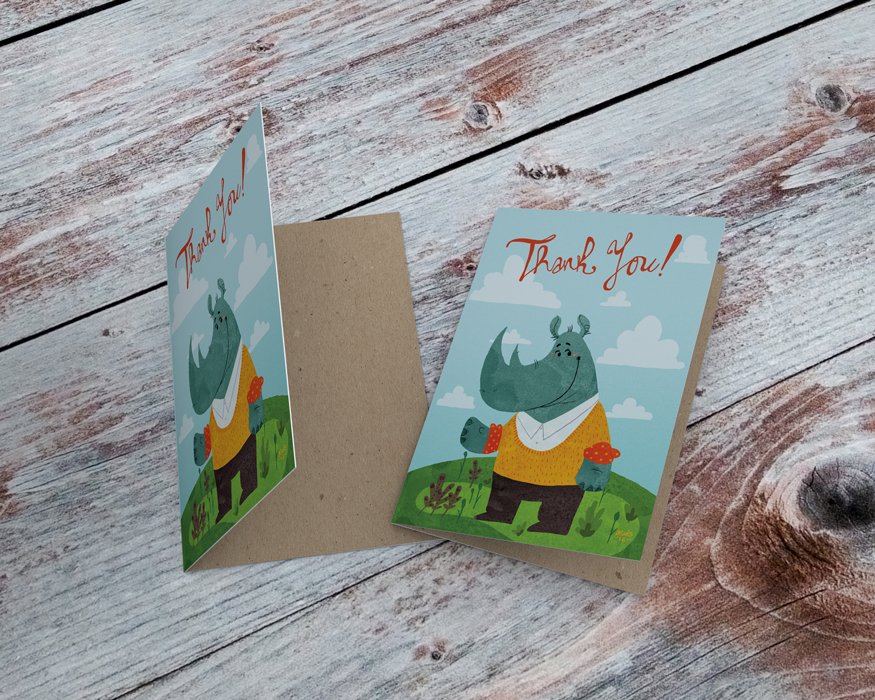 A one-of-a-kind design, featuring a cute rhino that says "Thank You, You are Awesome" with a sweet blush. Our card is perfect for your best friend, who was there with you throughout the good and the bad times of the year.
"Thank You, You're Awesome" card is available here: https://www.igreet.co/product/thank-you-you-are-awesome/
"Thank You Jellyfish"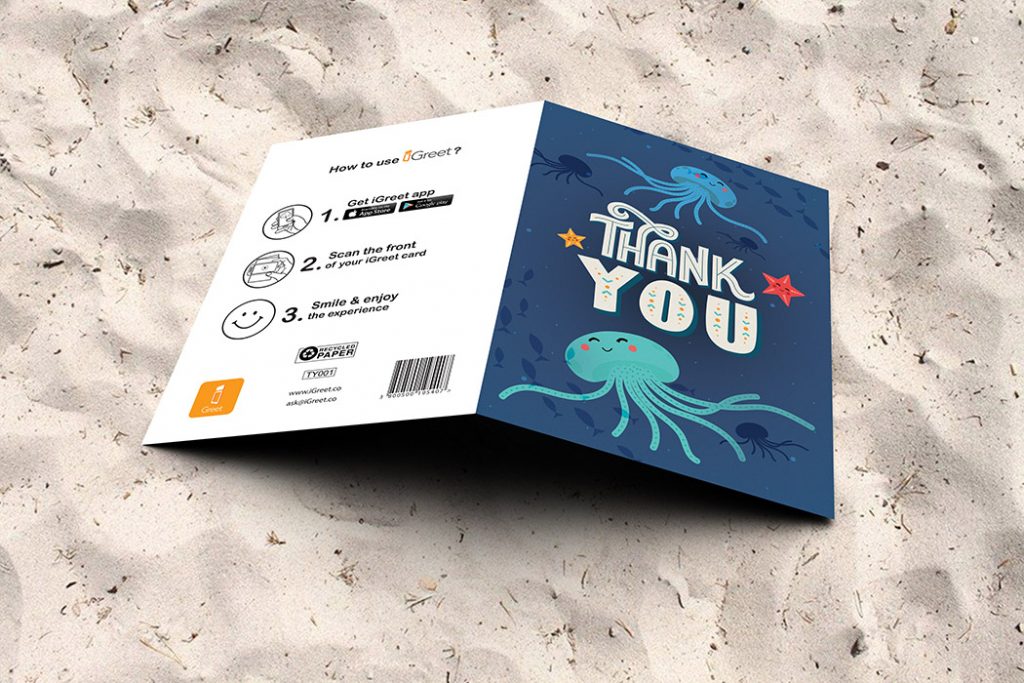 With a fresh and colorful perspective of expressing gratitude, the jellyfish card is suitable for your friends or classmates without whom the year would've been less interesting and duller.
"Thank You Jellyfish" card is available here: https://www.igreet.co/product/thank-you-jellyfish/
"Thank You, You are Amazing"
If you want to surprise your family with a sweet gratitude card, we have created two distinctive cards, featuring a boy and a girl. The simple, yet elegant design of those cards is a perfect gift for your beloved mom.
"Thank You, You are Amazing" cards are available here:  https://www.igreet.co/product/thank-you-boy/  + https://www.igreet.co/product/thank-you-girl/
🤗🤗🤗
Don't forget to also like and follow us on Social Media for more exciting card experiences:
👉 FollowiGreet on Instagram: https://www.instagram.com/igreet.co/
👉 FollowiGreet on Twitter:  https://twitter.com/iGreet_co