Never look at a greeting card the same again!
iGreet is an app that brings static greeting cards to life by using augmented reality technology.
It's amazing how paper becomes a screen on which you can watch a video with sound!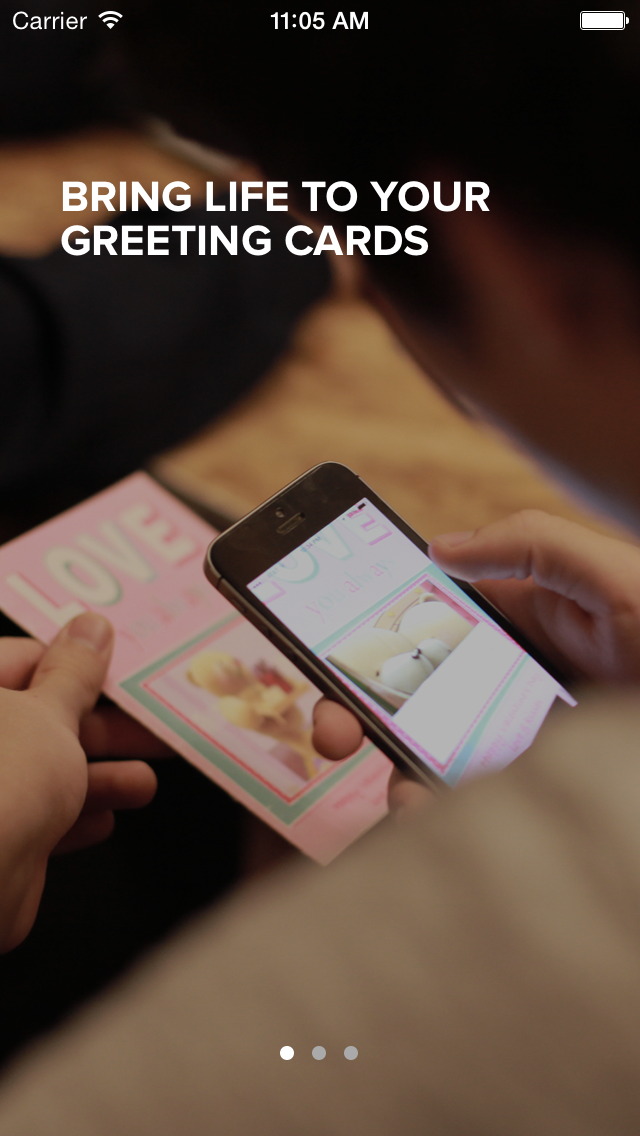 It's easy! Try it!
• Download the app for iOS or Android
• Open the app and press the scan button
• Focus on the front image
• Watch and enjoy!
Send a card!
• Choose a card from the list
• Place an order via the site or the app
• Get the card delivered to your address
• Spread smiles!
Create Personal Greeting Cards
Create personal one or select from our amazing set of greeting cards.
Easy Order Process
Order and pick up from the nearest Walgreens store.
Spread Smiles
iGreet is all about making people smile! Send emotional experience to the people you love.