? Greetings, everyone and Merry Christmas! ?

It's that time of the year when everyone is passionately looking for the perfect gift for their family, friends and loved ones – that little piece of happiness that will show them that you really care and are happy to spend the holidays in their presence.
The times have changed and the way we pick, personalize and make presents in general has become different. However, one thing did not change and that is the practice of finalizing the perfect gift with a perfect greeting card. Objects can break, fade or get lost – but keeping that card from a special someone in your scrapbook or memory board can remain forever.
This Christmas, the devoted team of the one-of-a-kind augmented reality iGreet cards will once again be there for you in those magical times of the year. Our special cards combine tradition and modern-day technology to bring you beauty and smiles and bring so much life to your Christmas. We decided to make things a little bit easier for you and suggest three iGreet cards from our great collection, which we thought would be the perfect fit for your loved ones. Whether you want to surprise your mom or dad with a more traditional Christmas card or you're looking for a card to give to your precious girlfriend/boyfriend, we have all the right choices for you. Keep in mind that you can purchase our cards on the official website: https://www.igreet.co/
For her/him: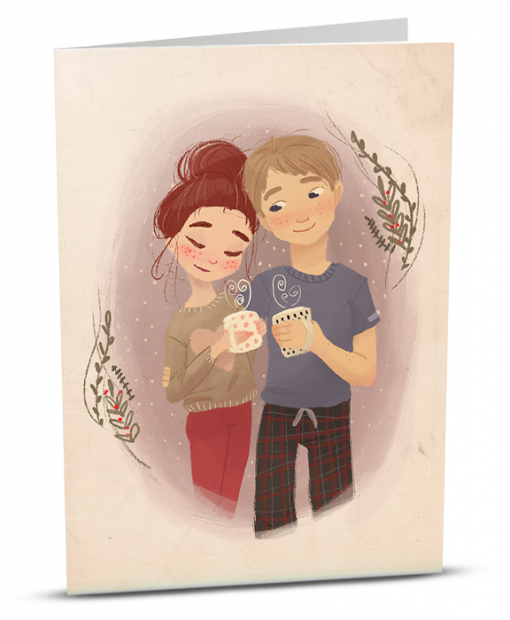 If you want to bring warmth to your loved one, we have the perfect final touch for you – a beautiful love card that can't but make someone feel special and make them smile. During those cold winter days just one look at our "Couple In Love" card will warm up your heart and soul like nothing else. Everything will fall into place once you scan it with our application (available on GooglePlay and AppStore).
Purchase the "Couple in Love" card here: https://www.igreet.co/product/couple-in-love/
For the best friends: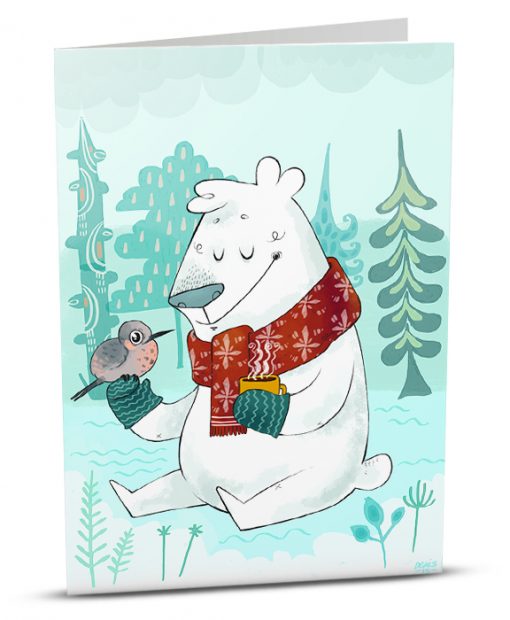 With our "Beary Christmas" card, portraying a cute white bear and his little birdy friend, it's absolutely guaranteed that your best friend will feel nothing but happiness and warmth, once you give it to him/her. The jolly image will come to live on the application and will surely show them how much you appreciate and cherish their presence in your life.
Purchase the "Beary Christmas" card here: https://www.igreet.co/product/beary-christmas/
For the family: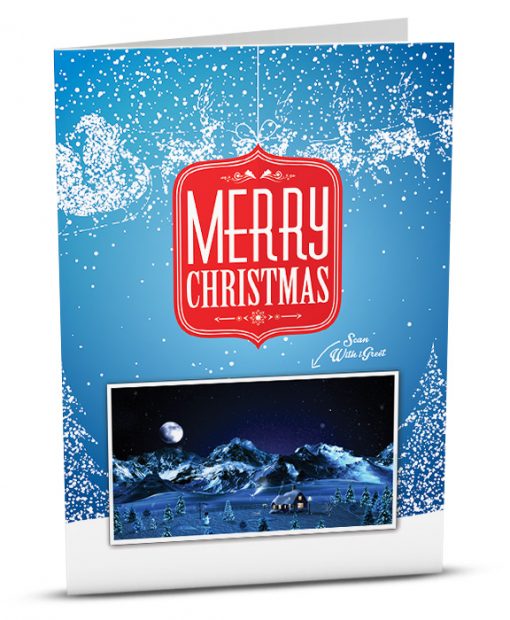 For your family, we picked a more traditional design that will not only remind older generations of the classic Christmas cards but will also introduce them to our augmented reality world in the perfect way possible. "Christmas Night" is a warm and cozy manifestation of Christmas and we believe is the perfect addition that can make every part of your family go "wow".
Purchase the "Christmas Night" card here: https://www.igreet.co/product/merry-christmas-3/
☃️☃️☃️☃️☃️☃️☃️☃️
Don't forget to also like and follow us on Social Media for more exciting cardexperiences:
? FollowiGreet on Instagram: https://www.instagram.com/igreet.co/
? FollowiGreet on Twitter:  https://twitter.com/iGreet_co