We, at iGreet, love incorporating animals on our unique augmented reality cards not just because they are sweet and cute but because we, as well as our devoted fans, share an immense adoration towards them. We truly believe that the love for animals is one of the noblest attributes of people and sometimes we have more to learn from animals than they have to learn from us. People who love animals are our favorite kind of people. With this in mind, we just know that designing our cards with different species of animals; we will touch the hearts of many people out there. Each of our augmented reality iGreet cards that has an animal on its cover carries the spirit of the animal and is perfectly suitable to give to someone who you already know has a special bond or fondness of this particular animal. We decided to bring to you five wonderful iGreet cards with animals on them which we believe will make someone truly happy. The following greeting cards cover various occasions and we hope you find them as adorable as we do! Check them out:
Birthday Giraffe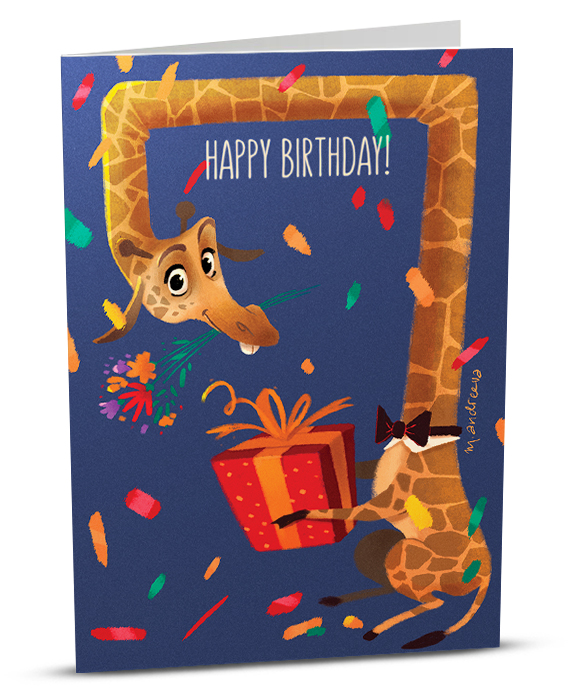 You have probably so many birthday cards going around and you might also think that none will surprise you anymore but have you even seen a birthday giraffe? This super sweet silly friend is here to bring all the best wishes to your beloved ones and make them smile and laugh on the best day of the year.
You can purchase the "Birthday Giraffe" card here: https://www.igreet.co/product/birthday-giraffe/
Just Married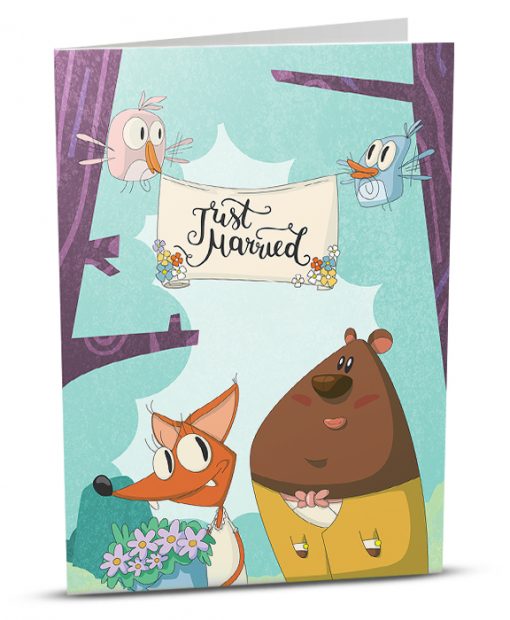 Classic wedding cards are beautiful and classy, that's for sure but for our best friends we want something more meaningful, personal and fun, don't we? The bear groom and the sweet fox bride are saying "yes" in the most adorable way ever on this card. We all know a couple who will love to receive such a funny interpretation of themselves.
You can purchase the "Just Married" card here: https://www.igreet.co/product/just-married/
Cats Love Mice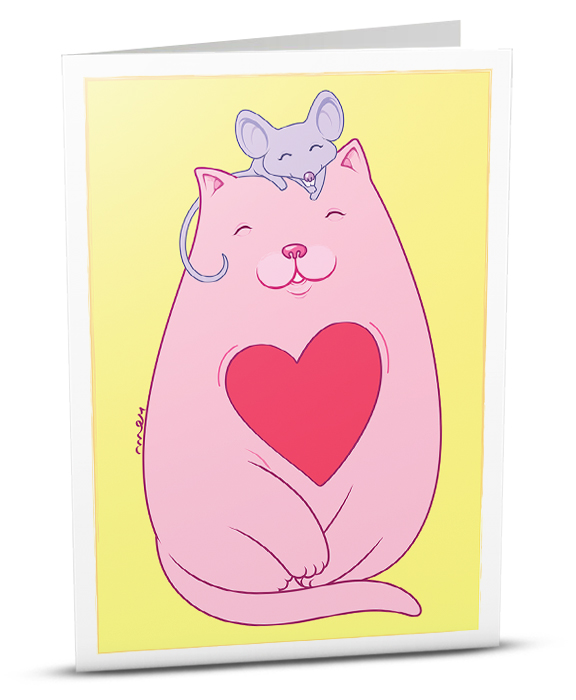 This has to be one of our favorite cards of all time and it turns out is actually one of the most popular iGreet cards of all time. The simple, yet captivating design showcases how differences don't matter when you love each other. Just like the big fluffly cat can't live without its little mouse companion, there's probably someone like that you can't live without as well.
You can purchase the "Cats Love Mice" card here: https://www.igreet.co/product/cats-love-mice/
Congrats Circus Elephant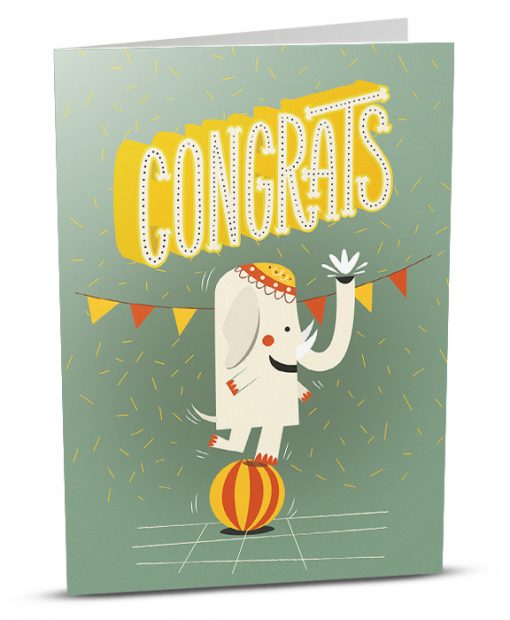 Our happy elephant says "Congratulations" to you on this splendid iGreet card. The one-of-a-kind design features a happy elephant that brings nothing but joy and genuine happiness to whoever deserves it. Regardless of the occasion, this card is perfect for anyone who wants to see something out of the ordinary and truly feel your excitement for their success or happy news.
You can purchase the "Congrats Circus Elephant" card here: https://www.igreet.co/product/congrats-circus-elephant/
Love Serenade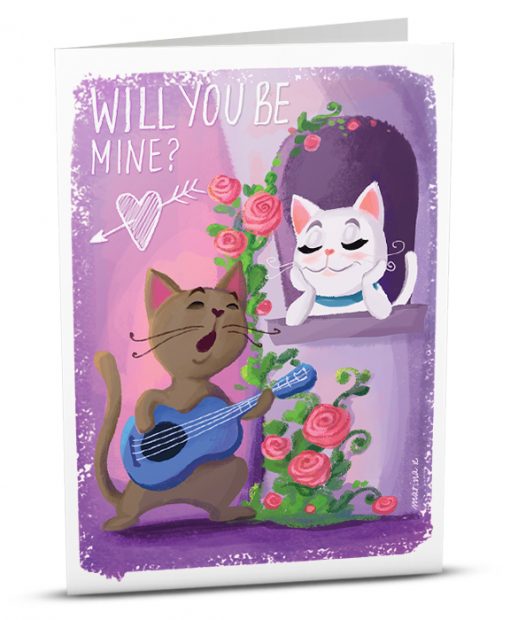 We, just as the entire population on Earth, love cats, in case you haven't figured it out yet. Inspired by none other than our favorite Tom & Jerry cartoon, we bring to you two cats that are simply crazy about each other. The male one is giving his sweet white half an unexpected serenade to showcase his love towards her. Gift your wife or girlfriend with a serenade (though on paper) and we are sure they will remember it forever.
You can purchase the "Love Serenade" card here: https://www.igreet.co/product/love-serenade/
♥️
Don't forget to also like and follow us on Social Media for more exciting card experiences:
FollowiGreet on Instagram: https://www.instagram.com/igreet.co/
FollowiGreet on Twitter:  https://twitter.com/iGreet_co