We are finally ready to launch! Yay! 🙂 We want to tell you a little bit more about the working process and the things we went through in order to make iGreet a reality. Oh boy, it was long and winding road!
We've worked hard to develop iGreet for iOS and Android. We tried to use third party augmented reality technology, but they weren't good enough, so at the end we built our own! This step was really important for the further development of the company. Having this technology makes us very flexible and we can add more features with ease.


The greeting cards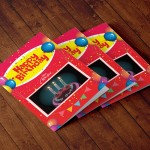 Our initial set includes 28 greeting cards, which you'll be able to send for occasions like Christmas, Birthday, birth of a new baby or just to say "I love you" to someone special. There are various designs, color pallet and video greetings, so there will be choice for everyone.
The Envelopes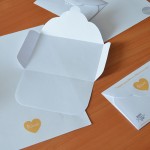 We decided that standard white envelopes were too boring to our amazing cards so we created our own, with love! Except the envelope which will be sold together with the card, we've been thinking to offer you another options as well, which will be sold separately. Those envelopes will be with different prints and you will be able to choose among them depending on the occasion and your mood 🙂
The Stands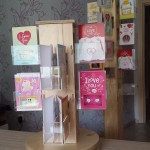 It may not seem to you that choosing a greeting card stand is complicated but believe us, it definitely is! We had to think about where we want the stand to be in the shop, the way that cards have to be featured in order to be more visible, how people will understand that those greeting cards are coming to life… We have been thinking a lot about the design and the color, but at the end we found the right one and we ordered it to be made especially for us in two variants – plywood counter and floor spinners with pockets. We think it's great 🙂 What about you?