Been listed in TIME Magazine has been such an honor and surprisingly cheerful news for us. We were so thrilled to see our name in the '5 Apps You Just Can't Miss This Week' article on Jan. 14th, 2015. We appreciate all the good words very much.
'iGreet is an amazing app perhaps more for what it represents than the purpose it actually serves' 

'It's a way of jazzing up boring greeting cards and making birthday cards that much more affectionate'

'It is also evidence that our phones are the key to getting a lot more out of even the most mundane aspects of non-digital life'
Mr. Aciman has got us all because those are all what iGreet is about. Thank you world, we will keep up the good work and bring more surprises to you in the near future.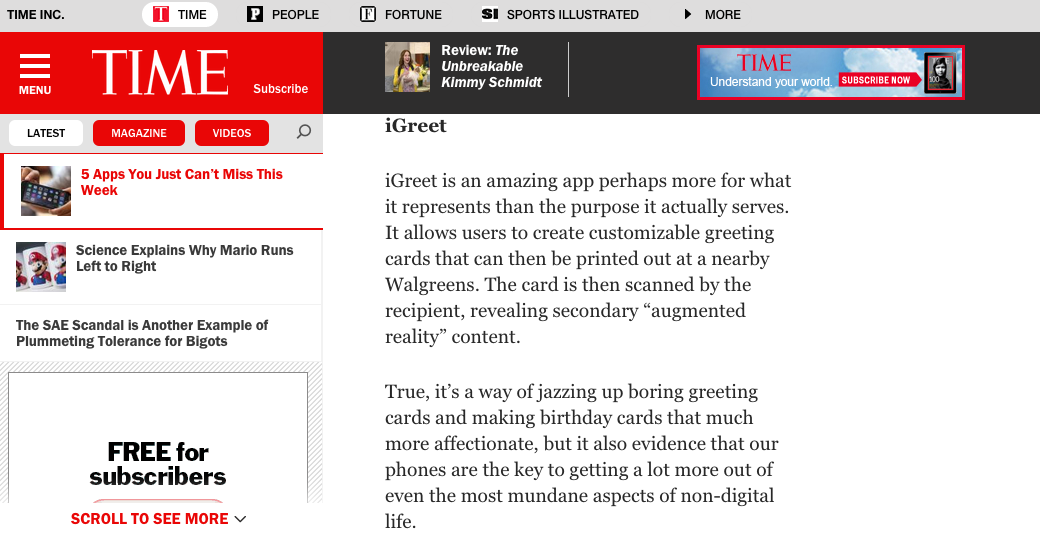 Click here to see the full article. 🙂