POHĽADNICE, KTORÉ MILUJEME
Už nikdy sa nepozriete na pohľadnice rovnako!
iGreet je aplikácia, ktorá prináša statickú pohľadnicu k životu pomocou technológie rozšírenej reality.
Je úžasné, ako sa papier stáva obrazovku, na ktorej môžete sledovať video so zvukom!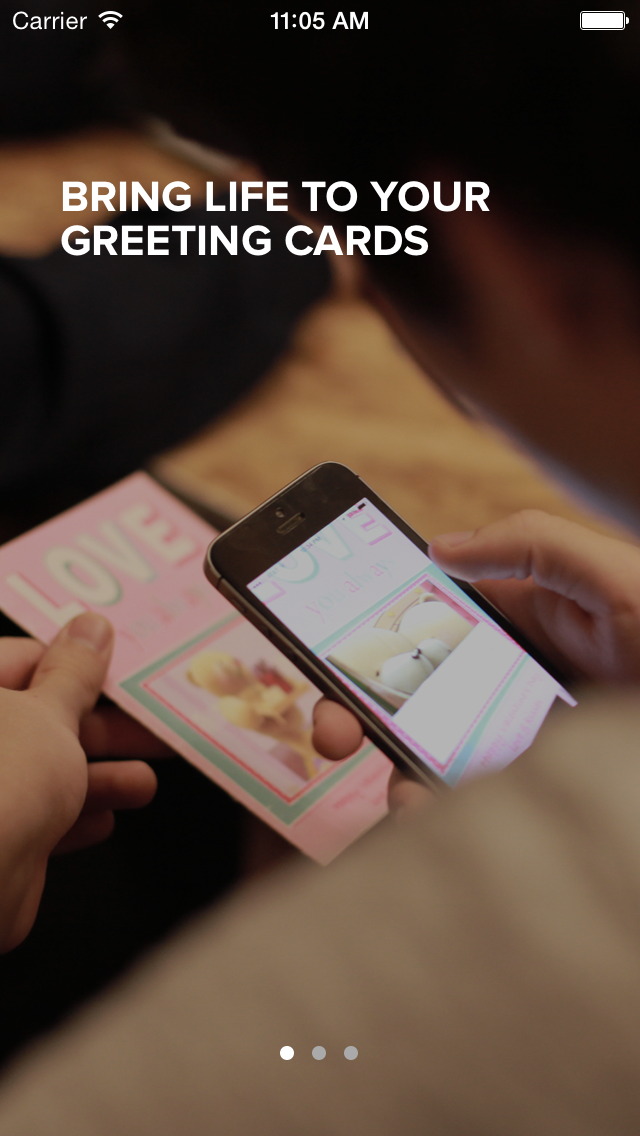 Je to ľahké! Skús to!
• Stiahnite si aplikáciu pre iOS či Android
• Otvorte aplikáciu a stlačte tlačidlo Scan
• Zaostrite na obrázok na prednej strane
• Pozerajte a užívajte si!
Objednajte si pohľadnicu!
• Vyberte si pohľadnicu zo zoznamu
• Zadajte objednávku cez web, alebo aplikáciu
• Alebo nás kontaktujte emailom na info@igreet.sk
• Šírte úsmevy!
Create Personal Greeting Cards
Create personal one or select from our amazing set of greeting cards.
Easy Order Process
Order and pick up from the nearest Walgreens store.
Spread Smiles
iGreet is all about making people smile! Send emotional experience to the people you love.