Картички, които избрахме за вас
iGreet ще промени изцяло представата ви за поздравителна картичка.
Благодарение на технология за добавена реалност, традиционната картичка оживява пред очите ви, когато я сканирате с нашето мобилно приложение.
По невероятен начин хартията се превръща в екран, на който можете да гледате видео със звук!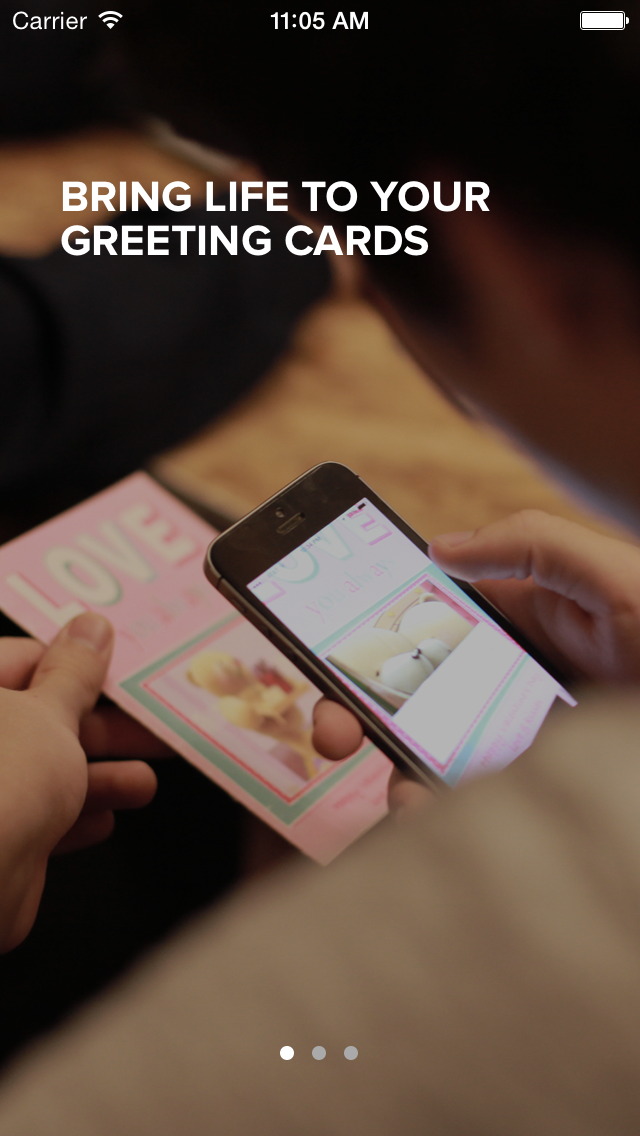 Лесно е!
• Свалете приложението за iOS или Android
• Отворете го и кликнете върху бутона за сканиране
• Фокусирайте върху предната част на картичката
• Гледайте и се забавлявайте!
Поръчайте!
• Изберете картичка от нашия каталог
• Направете поръчка през приложението или сайта ни
• Попълнете адрес за доставка
• Платете при получаване на картичката
• Подарете усмивка!
Create Personal Greeting Cards
Create personal one or select from our amazing set of greeting cards.
Easy Order Process
Order and pick up from the nearest Walgreens store.
Spread Smiles
iGreet is all about making people smile! Send emotional experience to the people you love.