Vous ne verrez plus jamais les cartes de vœux de la même manière !
iGreet est une application qui anime les cartes de vœux grâce à la réalité augmentée.
C'est incroyable comment le papier devient un écran sur lequel on peut regarder une vidéo avec du son !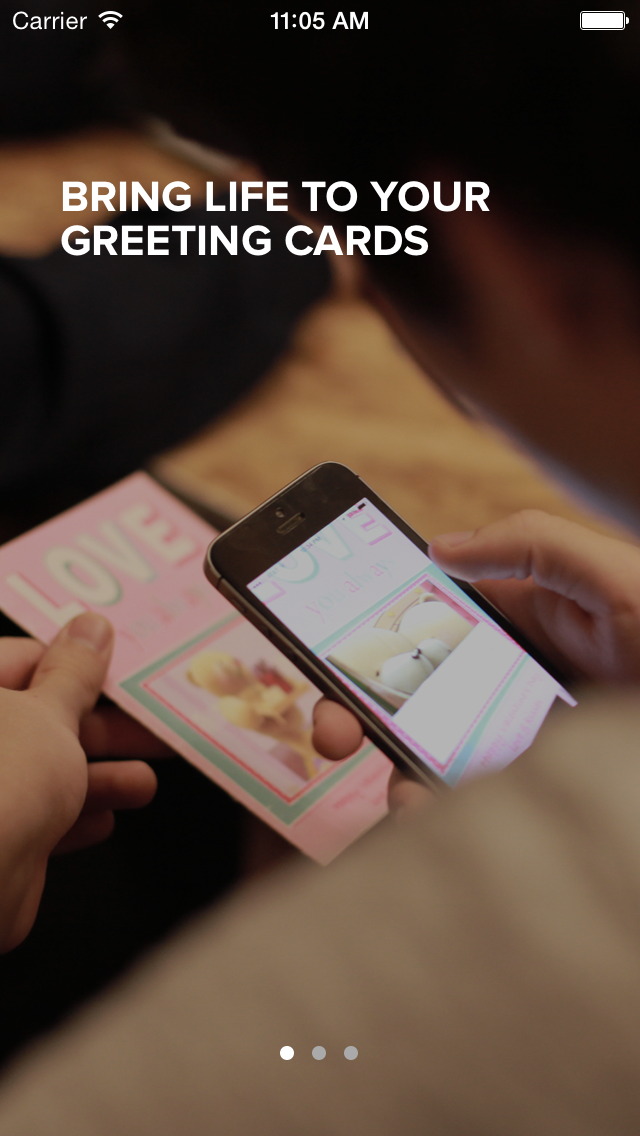 C'est facile ! Essayez-le !
• Téléchargez l'application pour iOS ou Android
• Ouvrez l'application et appuyez sur le bouton Scan
• Faites le point sur l'image au recto
• Regardez et profitez !
Envoyez une carte !
• Choisissez une carte de la liste
• Commandez sur le site ou avec l'application
• Achetez, imprimez et passez récupérer la carte chez Walgreens
• Les sourires sont contagieux !
Create Personal Greeting Cards
Create personal one or select from our amazing set of greeting cards.
Easy Order Process
Order and pick up from the nearest Walgreens store.
Spread Smiles
iGreet is all about making people smile! Send emotional experience to the people you love.